KCEB Calendar
News
Election Equipment
Voting Equipment
On October 29, 2002, Congress passed the Help America Vote Act, or HAVA, which is a federal election reform bill that provides funding to the states for the improvement of elections.
How does this affect the registered voters in Kansas City? For the first time in 30 years, on August 8, 2006, voters in Kansas City will use a "blended" system of voting. Each poll site will have one (1) optical scan voting device, which uses paper ballots similar to those used in standardized tests, and one touch screen voting system, which is similar to an ATM machine.
Both of these systems provide voters with second chance voting, which means voters will have the chance to examine their ballot before casting their vote and the machines will alert them if an office or an issue has been over voted.
Use of the optical scan machine, which is intended for use by most, will allow voters to quickly cast a ballot and complete the voting process. Voting on the touch screen, which is provided for voters with disabilities, but available for use by any voter, will require more time.
The touch screen is equipped with headphones and a keypad and may be set for black and white contrast and/or larger text. Although this equipment is specifically provided for voters with disabilities, other voters may use this system as well.
Both machines feature a paper trail, which was required by the Missouri Secretary of State prior to being certified for use in Missouri.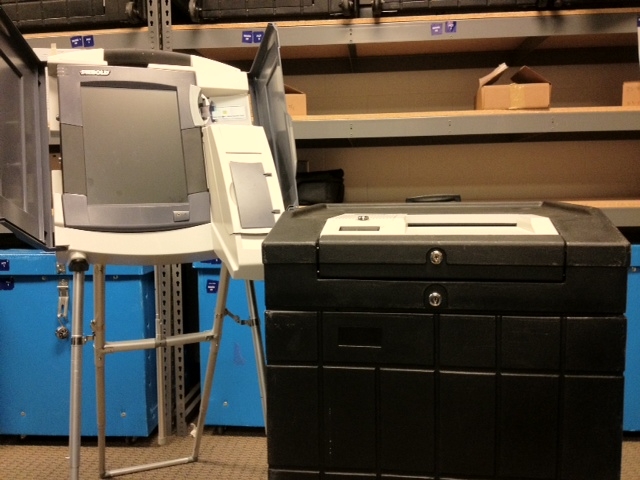 New Voter Check-in System: Electronic Pollbooks
The Kansas City Election Board is now using electronic pollbooks as the new voter check-in system. To learn more, please watch the video below.